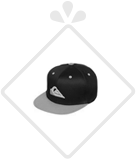 Play now!

Count down to Christmas with over 300 bonus prizes!
Complete your info below and find instantly if you've won.

Sorry

You cannot play again within the next 30 mins. You can try again once the 30 minutes is over.
Christmas Gift Guide
Great gift ideas just in time for Christmas
Receive your parcel before:
There will be no deliveries on the 25/12/2015
Extended returns policy over the Christmas period :
Returns are accepted up until 31th January 2016 inclusive, for all orders placed between 4th and 22th December.
Christmas Gift Guide
Great gift ideas just in time for Christmas

Men's Gift Ideas
Selection by price

Men's Gift Ideas
Selection by category

Men's Gift Ideas
Selection by profile